Saturday morning at 10 am, CFCC Fitness invites the community to join them in a free event. Consisting of a two-mile fun run and the Murph Challenge, those of all ages and fitness levels are invited, said gym owner, Ryan Sanneman.
"Just come and hang out. It doesn't have to be hard. It can be as easy as they want it to be," he said. "People push strollers, they ride bikes."
"We modify it to fit anyone."
Fun run participants will meet at CFCC Fitness, located at 411 Court St. in downtown Clay Center. The route will follow South on 4th St., into the Clay Center Utility Zoo, through the main entrance, past the animals and around the walking trail, then back up through the Zoo, and North on 4th St. and back to CFCC Fitness.
The business, which is co-owned by Sanneman and his wife, Nikki, will also host their 10th Murph Challenge. The Murph is an annual event, held each year over Memorial Day Weekend, that raises scholarship money and awareness for fallen soldiers. It also includes a more strenuous WOD, or workout of the day, that was created by its namesake, Lt. Michael Murphy.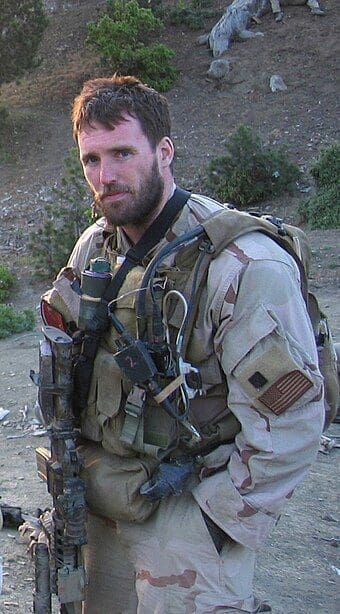 The event is a CrossFit staple that began to honor Murphy, a Navy SEAL who was killed in action in 2005. Murphy was posthumously awarded a Medal of Honor, the first Naval recipient since the Vietnam War, a Purple Heart, and a Silver Star.
"It's about honoring Lt. Murphy … it's kind of a CrossFit tradition. Everybody gets together and celebrates soldiers who have given it all," Sanneman said.
The Murph includes wearing a 20-pound vest and performing a one-mile run, 100 pull-ups, 200 pushups, 300 squats, and another one-mile run.
However, it too can be modified. Many don't wear the weighted vest, Sanneman said. While others to a half or quarter version of the Murph Challenge.
"It's about suffering a little bit but kind of puts you in the right mindset. If soldiers can [fight in battle], then we can surely do all this."
No matter your fitness level, however, Sanneman said the day is about getting out and doing something different.
"The Murph is a little bit harder, but it's more about getting together as a community and working out."