Clay Center, Kan. — It's been two years since the Clay Center Presbyterian Manor has held their Pasta with a Purpose annual fundraiser and this year its back.
How it works is the funds donated are for the good Samaritan program which is for residents at the manor that have run out of money.


That's Dani Kuhlman, the Marketing and Sales Director for the Manor. She says they have seventeen residents within the Clay Center community that are supported by the program. The cost of care for the group equates to nearly $165,000.


When it comes to sponsors, there are four levels to the donations.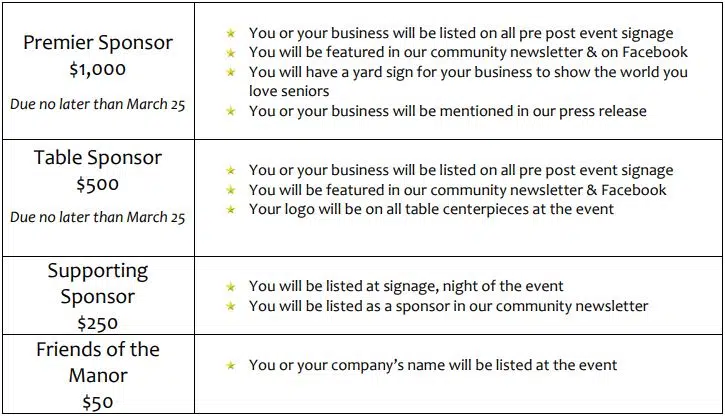 They plan to have some type of entertainment but Kuhlman says they just haven't figured out who yet.
Jonathan Lang covers state and local news for KFRM and KCLY. You can follow the KCLY or KFRM Facebook page for more stories.
KFRM covers news from across the state of Kansas, the Northern part of Oklahoma, and Southern part of Nebraska.
KCLY coverage area includes the nine counties of Clay, Cloud, Dickinson, Geary, Marshall, Ottawa, Riley, Republic, and Washington.
KCLY or KFRM stories and photos may be republished by news media at no cost with proper attribution and a link to https://www.kclyradio.com/news/ or https://kfrm.com/