Clay Center, KS- Clay Center's Piotique, which happens the last week of September every year, brings fun to the small city. But what originally started out as a joke, became an event that brings spectators far and wide is the T-Rex race that has now been ongoing for 4 years.
Mike Peerson, the owner of Java Junkies and also the founder of the T-Rex race, said Piotique, Grow Clay County, and the community comes together to raise money for local organizations by joining the race. This year, there were 18 T-Rex's, some competing for the win, some just having fun.
Peerson says that the winner of the race, which just so happens to be Farm Bureau Financial Services with Justin Tadtman's T-Rex, which was ran by Jace Weller, got to decide where the money gets donated.
And this year the it was decided to split the donation between two organizations. And on Wednesday night the Clay Center Youth Basketball Association and the Orange and Black Pack received $500 to go towards helping the students with extra-curricular activities.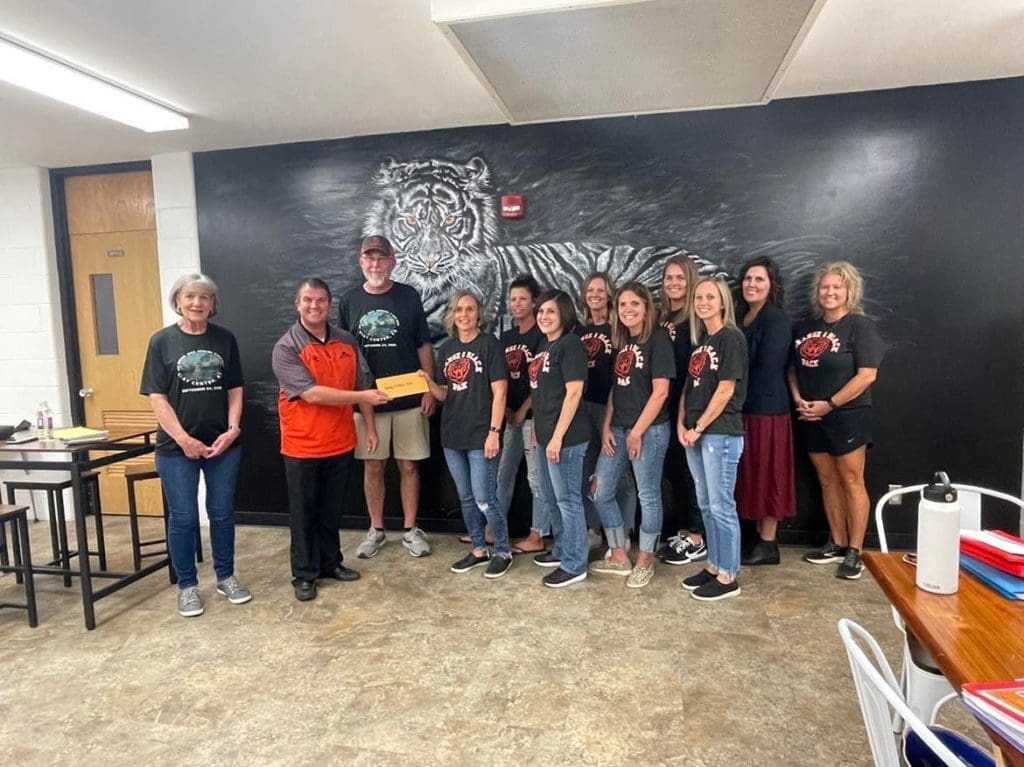 It was decided early on that any money left over after the races would be donated.
The first two years of the T-Rex race CCARE received a generous donation between $600-700 the first year and between $800-900. The third annual T-Rex Race, The Hope House received a donation of $1,000.
Racers for the 4th Annual Java Junkies T-Rex race include:
00 – JAVA JUNKIES
1 – YELLOW BRICK REALTY
2 – KATALYST SIGNS & GRAFIX
3 – HAPPY HIPPIE
4 – HENRY LAND AND CATTLE
5 – FARM BUREAU – JUSTIN TADTMAN AGENCY
6 – 15-24 BREWHOUSE
7 – CENTRAL OFFICE SUPPLY
8 – THURLOW AND ASSOCIATES
9 – GINGER'S UPTOWN
10 – GROW CLAY COUNTY
11 – CLAY COUNTY MEDICAL CENTER
12 – UNON STATE BANK
13 – C & R CREDIT UNION
14 – THE DANCE COMPANY
15 – GLAVAN FORD
16 – PERFECTION AUTO BODY
17 – STOPPEL & BROWN OPTOMETRISTS
Peerson gave a special shout out to Grow Clay County, Shannon and Taylor, as well as the entire Piotique committee, Justin Tadtman, and all of the sponsors to the race.