Clay Center, KS-
Clay Center's newest mural was presented to the youngest members of the city today at Lincoln Elementary.
Evan Brown, also known as Doodle Dood completed the mural while the kids were on spring break last week. And this morning all of the kids were hovering at the door in anticipation of the reveal of their newest art work.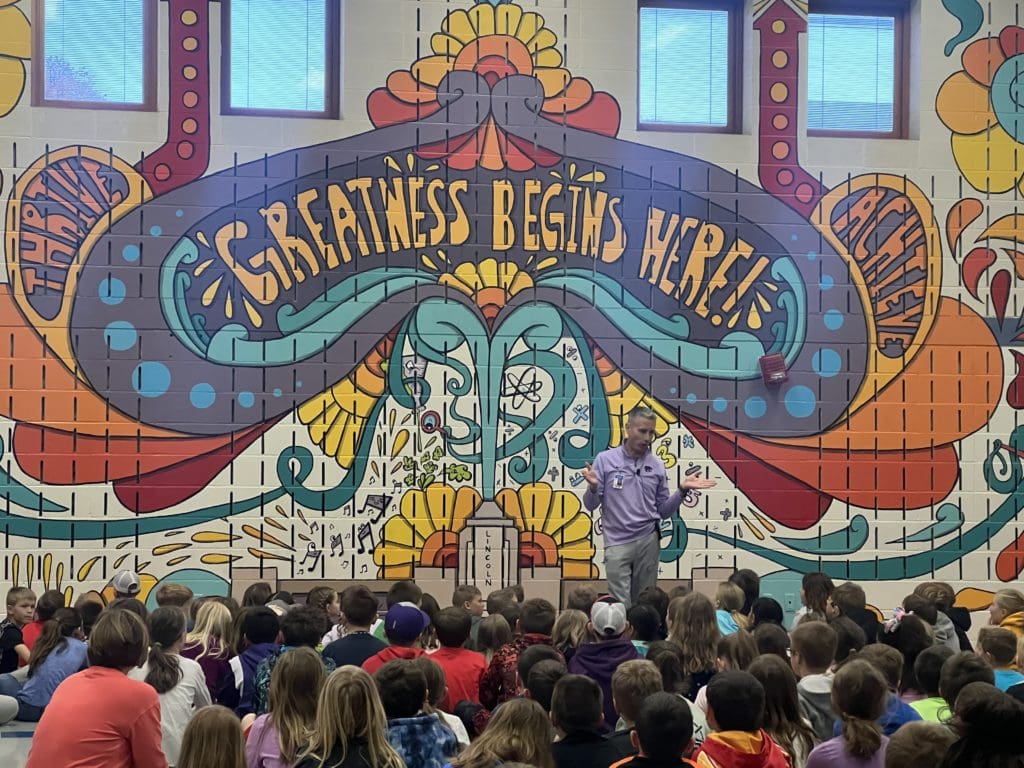 Brown said he had completed anywhere between 15 to 20 murals within the last 3 years as well as 2 benches within Clay Center.
Principal Matt Weller said the kids had a big role in the creation.
Weller said if anyone from the community wanted to see the mural, to come on by the office and ask to see it. He would love to show it to you in person.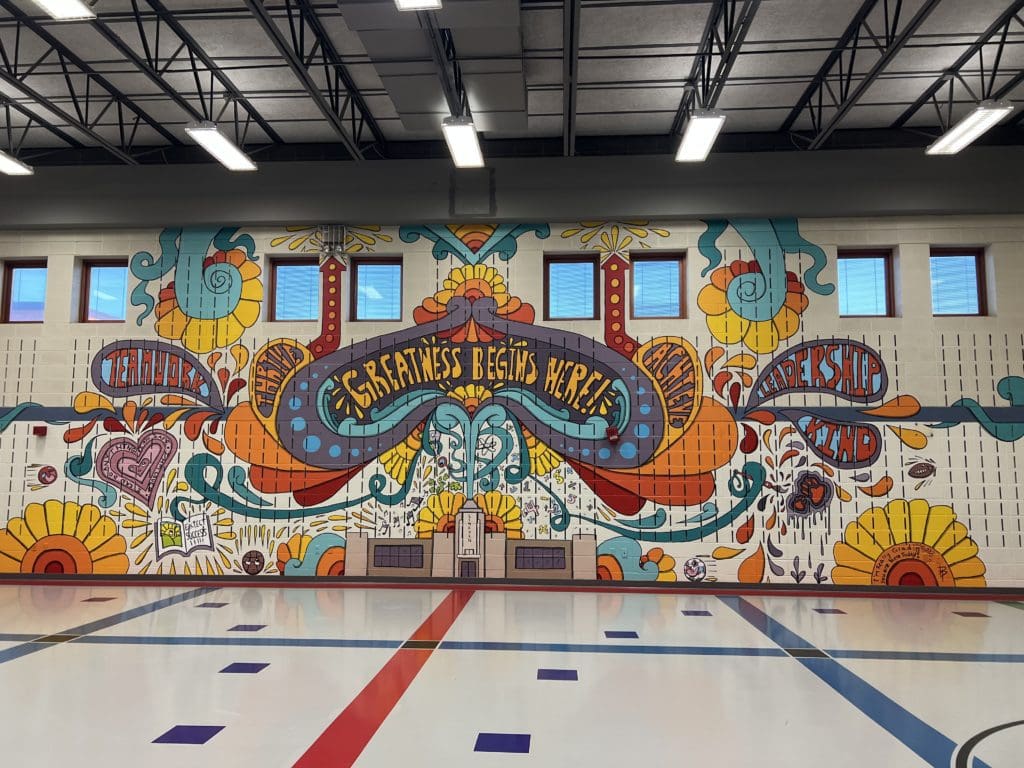 This mural and others were made possible through donations to A Mural Movement via the Clay Center Community Improvement Foundation (CCCIF).
Janet Schnell covers state and local news for KFRM and KCLY. You can follow the KCLY or KFRM Facebook page for more stories.
KFRM covers news from across the state of Kansas, the Northern part of Oklahoma, and Southern part of Nebraska.
KCLY coverage area includes the nine counties of Clay, Cloud, Dickinson, Geary, Marshall, Ottawa, Riley, Republic, and Washington.
KCLY or KFRM stories and photos may be republished by news media at no cost with proper attribution and a link to https://www.kclyradio.com/news/ or https://kfrm.com/