Zane Simon, a resident of Wakefield, who successfully completed the 50 Yard Challenge by We are Raising Men dot com by mowing 50 free lawns for the elderly, disabled, single parents, and veterans in his city.
We asked Zane what made him want to start mowing lawns for people and how he feels about this accomplishment.
The initiative encourages young boys and girls between ages 8 and 17 to give back to their communities by providing lawn care assistance.
As a reward for his remarkable achievement, the organizers will soon visit him to present him with new equipment.
When asked if there was any advice, he would like to give to kids his age Zane gave the following answer.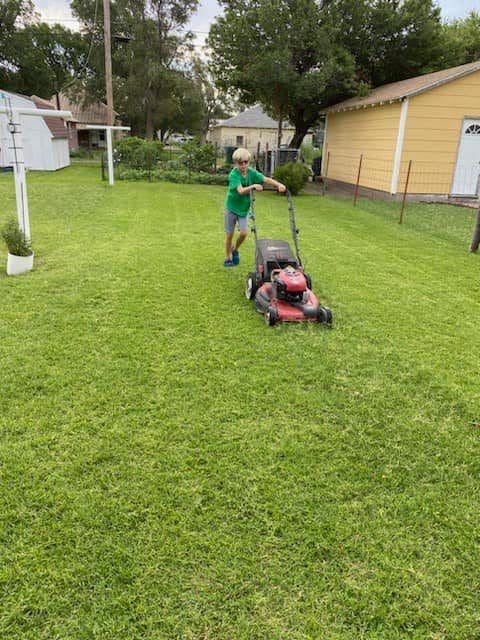 Raising Men And Women Lawn Care shared this with us.