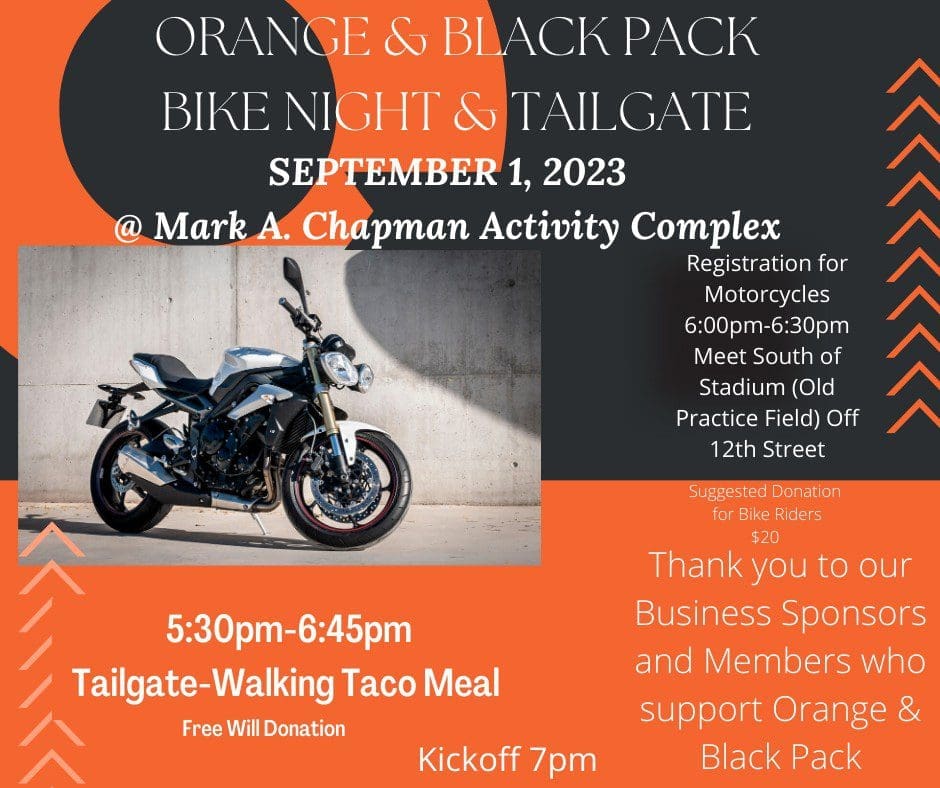 Bike Night
We are continuing the tradition of Bike Night and Tailgate on September 1st, 2023 at the Mark A. Chapman Activity Complex!
* With the new stadium, a few new things will be in place for Friday night. The Bikes will not be able to go onto the Track or Field. Instead we will be having the bikes lined up at south gate (old practice field) for players to walk through and enter the stadium.
*Our walking taco meal will be served inside the stadium on the north end of concession stand!