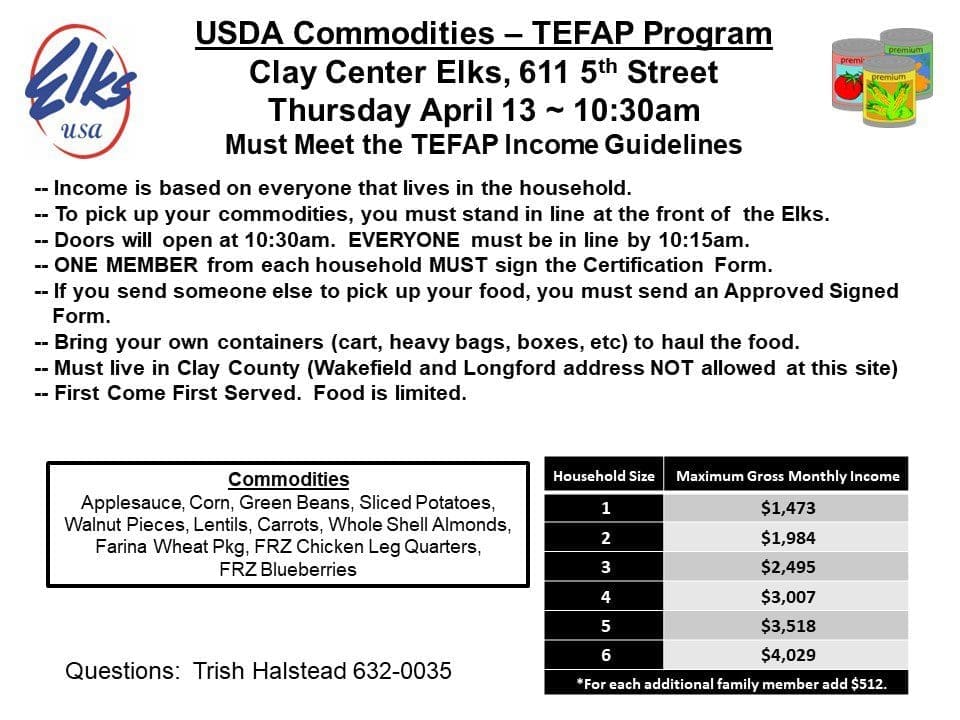 Elks-USA Commodities Distribution
USDA Commodities – TEFAP Program
Clay Center Elks, 611 5th St.
Thursday, April 13th, at 10:30 a.m.
Must meet the TEFAP Income Guidelines.
-Income is based on everyone that lives in the household
-To pick up your commodities, you must stand in line in front of the Elks.
-Doors will open at 10:30 a.m. EVERYONE must be in line by 10:15 a.m.
-One member from each household must sign the certification form.
-If you send someone to pick up your food, you must send an approved signed form.
-Bring your own containers (carts, heavy bags, boxes, etc.) to haul the food.
-Must live in Clay County (Wakefield and Longford address not allowed at this site).
-First come, first served. Food is limited.
Questions: Trish Halstead  632-0035