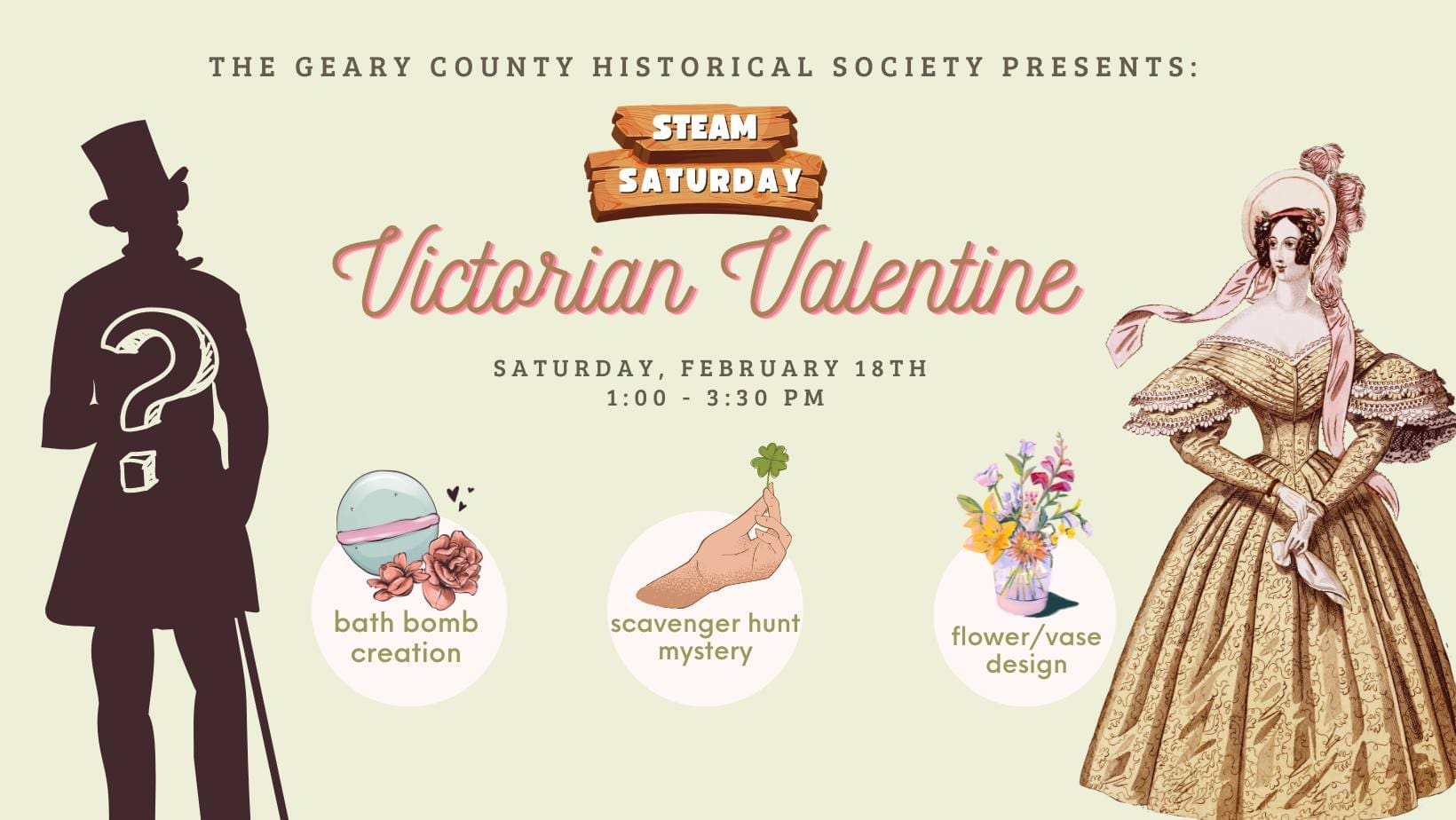 Geary County Historical Society: STEAM Saturday
The Geary County Historical Society invites all members of the community to its upcoming STEAM Saturday event: Victorian Valentine on February 18th. Participants will explore the language of flowers and its significance in the Victorian era, create their own bath bombs, take part in a thrilling scavenger hunt mystery, and design a beautiful vase and bouquet based on popular Victorian flowers.
This come-and-go style program will be held at the museum at 530 N. Adams between 1:00-3:30 and is intended for all ages. No RSVP is required, and admission is free, though donations are appreciated. Questions should be directed to Lisa Highsmith at GearyHistoryPrograms@gmail.com.