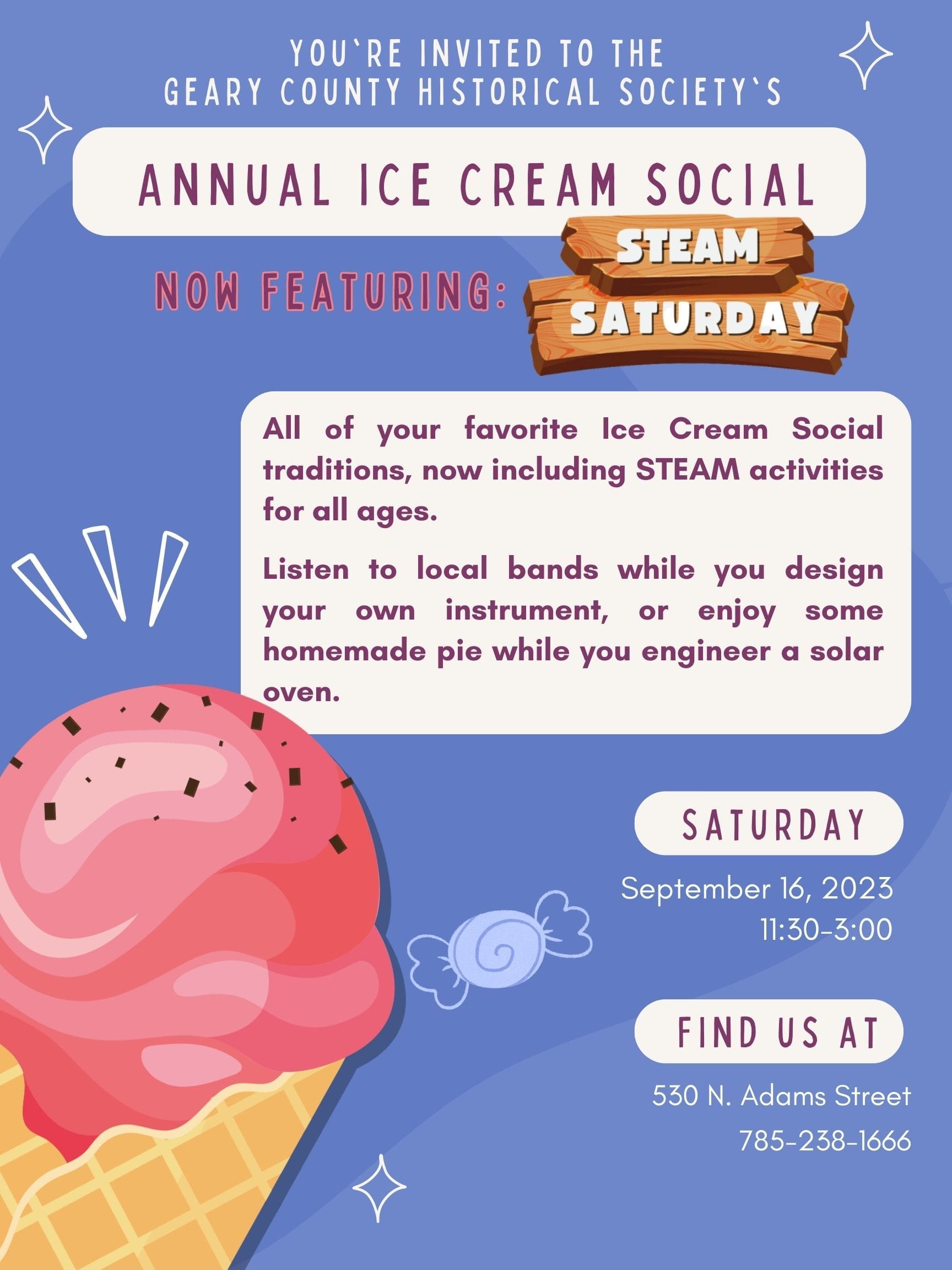 Geary County Historical Society's Ice Cream Social
The Historical Society's annual Ice Cream Social fundraiser is coming up and this year we are combining everything you love about the Ice Cream Social: live music, homemade pie and ice cream and a competitive cake walk (musical chairs style) with everything you love about STEAM Saturday! Make your own musical instruments to play along with the bands or engineer a solar oven and then cool off with an ice cream treat. It's the perfect way to spend a Saturday!
Cash is suggested for this event. All proceeds support the Geary County Historical Society.