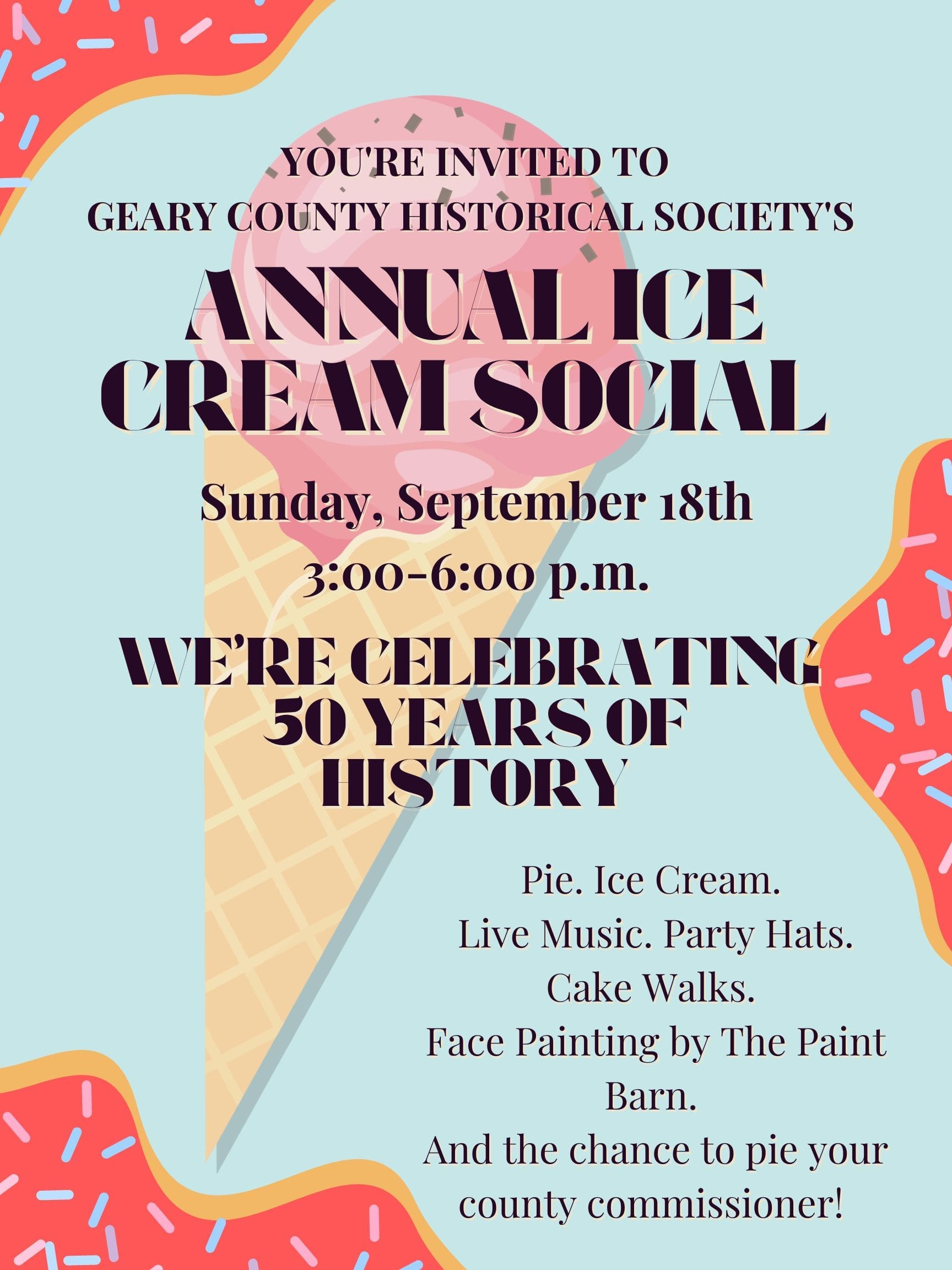 Geary County Historical Society's Ice Cream Social
Join us for the Geary County Historical Society's Annual Ice Cream Social! This year, we're throwing ourselves a birthday party as we celebrate 50 years of sharing Geary County history with our community!
The usual fun will be had: locally made pie, ice cream, hot dogs and more will be served.
Come listen to music by the High School Jazz Band and Orchestra, as well as the Kansas Brigade Band.
You can also decorate your own party hat, get your face painted by The Paint Barn, take part in "EXTREME" cake walks AND win the chance to pie the county commissioners in the face! You won't want to miss the biggest birthday party of the year!