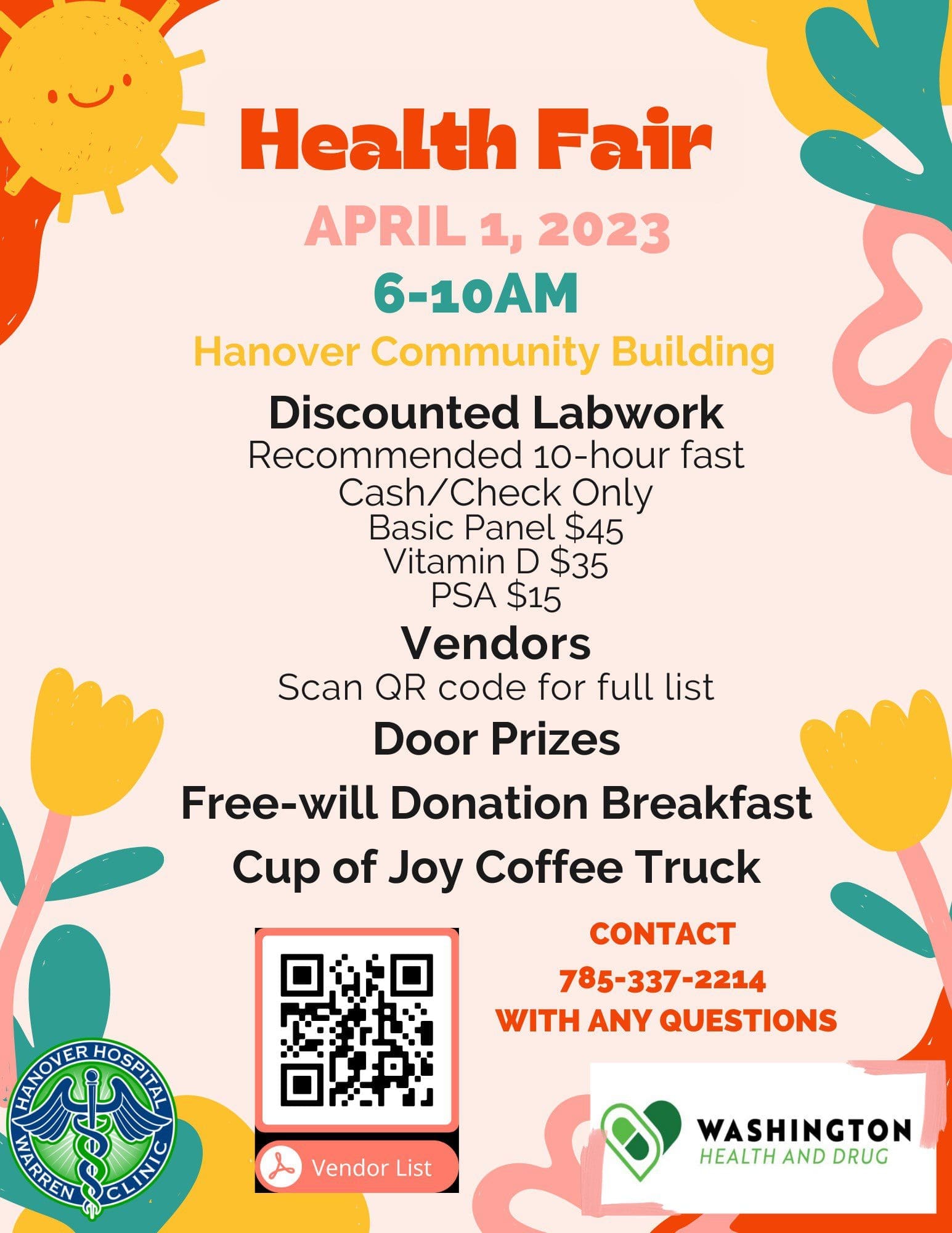 Hanover Health Fair
April 1st, 2023 from 6-10 a.m. at the Hanover Community Building.
Discounted lab work
recommended 10-hour fast
cash/check only
basic panel $45
vitamin D $35
PSA $15
There will be vendors, door prizes, free-will donation breakfast, and Cup of Joy Coffee Truck.
Contact 785-337-2214 with any questions.