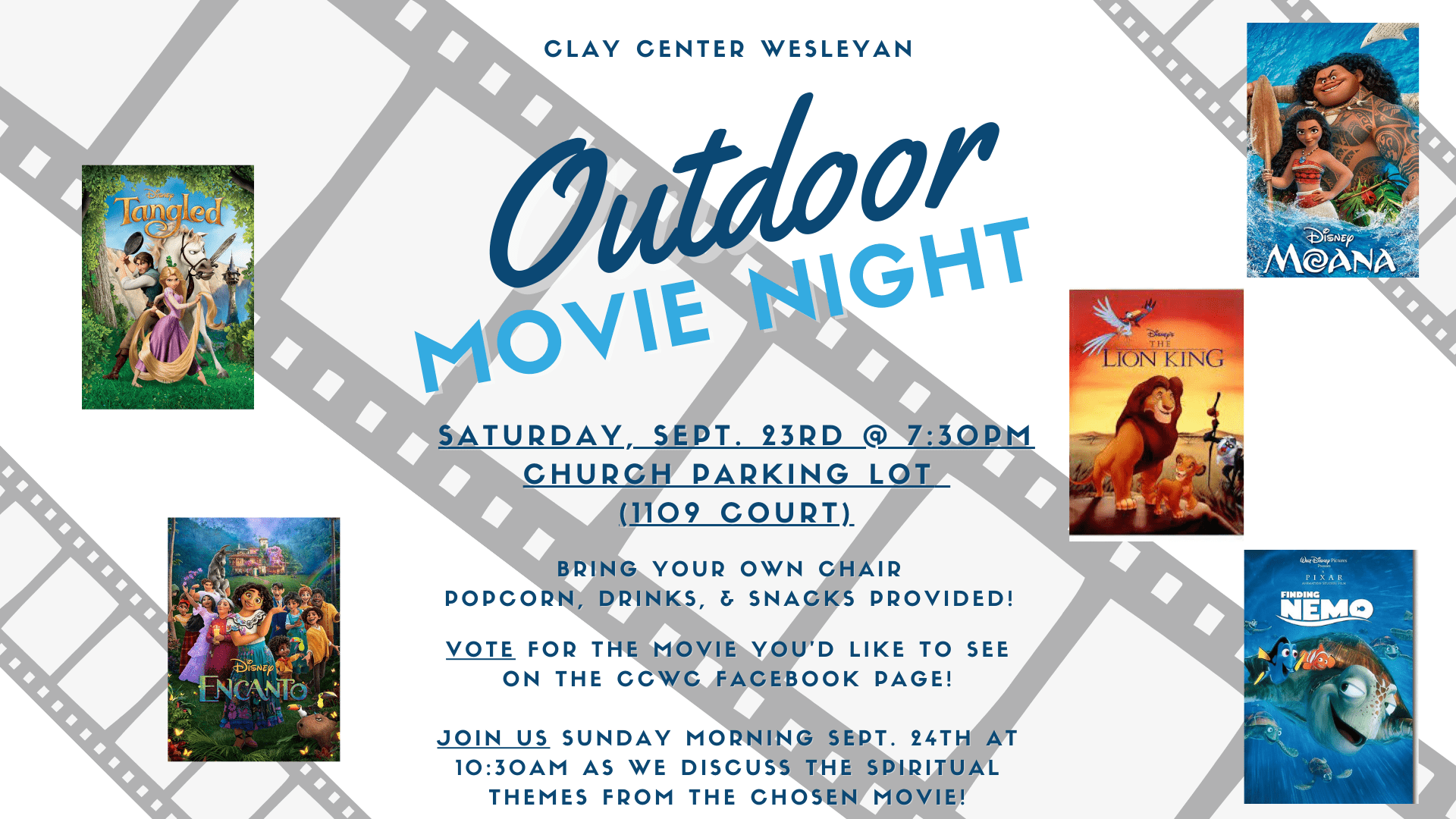 Outdoor Move Night
Clay Center Wesleyan Church Outdoor Movie Night is back! We have 5 movies to choose from this year (Tangled, Moana, Encanto, Finding Nemo, & Lion King)
So head over to the Clay Center Wesleyan Facebook page to vote for the one you'd like to see, then join us on Saturday, September 23rd to watch the winning movie. 
We invite you to come back on Sunday Morning (Sept. 24th) at 10:30am to discuss the spiritual themes from the chosen movie!
Bring your own chair
Fresh popcorn, drinks, & snacks will be provided!
See you there!