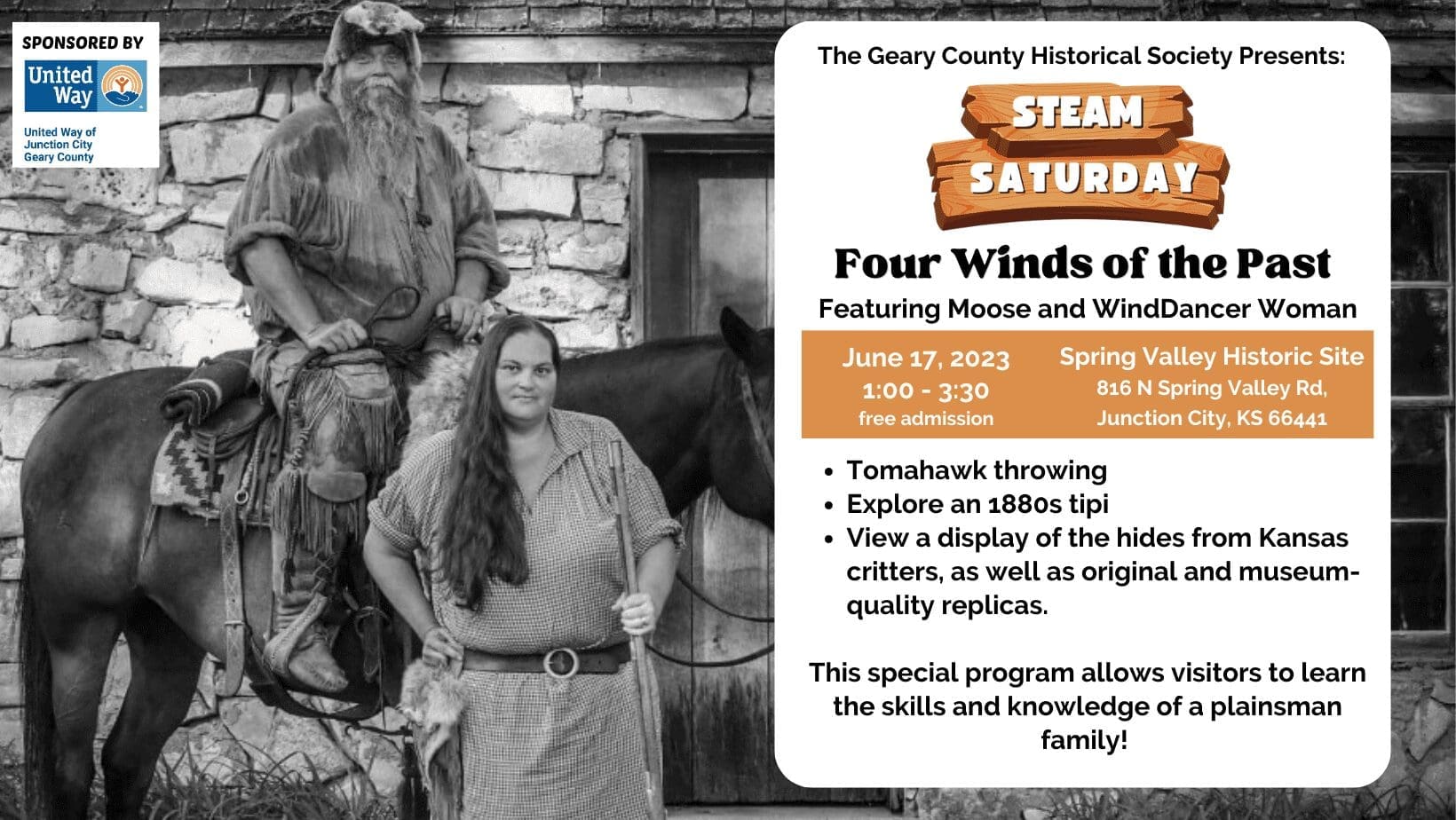 STEAM Saturday: Four Winds of the Past
The Geary County Historical Society invites all members of the community to its upcoming STEAM Saturday event: Four Winds of the Past on June 17th. This living history camp features Scott and Kelly Jury as Josiah "Moose" Adams and WindDancer. Together they bring history alive as they entertain visitors with stories about the plains of Kansas and tales of the Lakota.
There will be tomahawk throwing, an 1880s tipi to explore, and a display of the hides from Kansas critters, as well as original and museum-quality replicas. This special program is something you don't want to miss.
This come-and-go style program will be held at the Spring Valley Historic Site at 816 N. Spring Valley Road between 1:00-3:30, and is intended for all ages. No RSVP is required, and admission is free, though donations are appreciated. Questions should be directed to Lisa Highsmith at GearyHistoryPrograms@gmail.com.